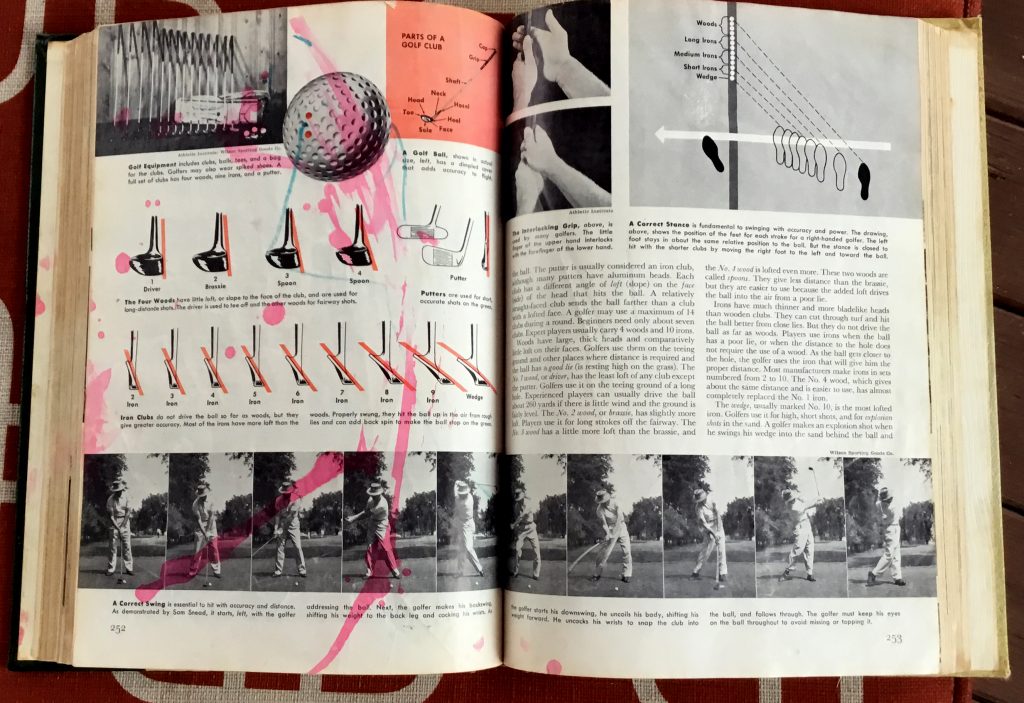 February 13, 2020- by Steven E. Greer, MD
Today is my 52nd birthday and my mother sent me this photo. It is our family encyclopedia opened to the pages on golf. She must have been reading my mind. I was going to ask if these books still existed.
At age two, I was mesmerized by the golf ball drawing. As you see, I scribbled on the page. My first words, literally, were "goff ball"
Wow. I have not seen this in 50-years.