October 20, 2018- by Steven E. Greer, MD
I have recently been to the US Amateur and many professional tournaments. So, I like to think I can spot good swings.
I followed the best players today in the Ohio State High School Division-1 Championships, which took place on my home course at Scarlet. Caleb Davern had one of, if not the, best swings. Home schooled and playing for Grove City, he will be attending The Ohio State University next year.
Caleb shot a one-under 71 today. I believe that was the best of the day.
In the video, his backswing is proper (i.e. left arm close to the chest, flexed athletic legs, and hands are in the correction plane). From there, he drives the legs nicely to achieve a modern Reverse-K swing. From the front, note his center of gravity stays in place and his head does not fall to the right.
Caleb films himself, which I like a lot. His father is the weight training coach for a high school wrestling program and Caleb lifts weights, which I also think is important to the modern swing.
He is only about 5'5" but carries the ball 300-yards, which results in 330-yard drives often. Wind-aided, he hit some drives close to 400-yards.
There is no reason Caleb cannot become an NCAA star. He reminds me of Xander Schauffele and is one of the "new faces of golf" I wrote about.
Elsewhere, one of my swing coaches, Brian Unk, who coaches Saint Charles High School, got his team into the State Championship. They came in a respectable 7th out of 12 teams. Dublin Jerome won the tournament.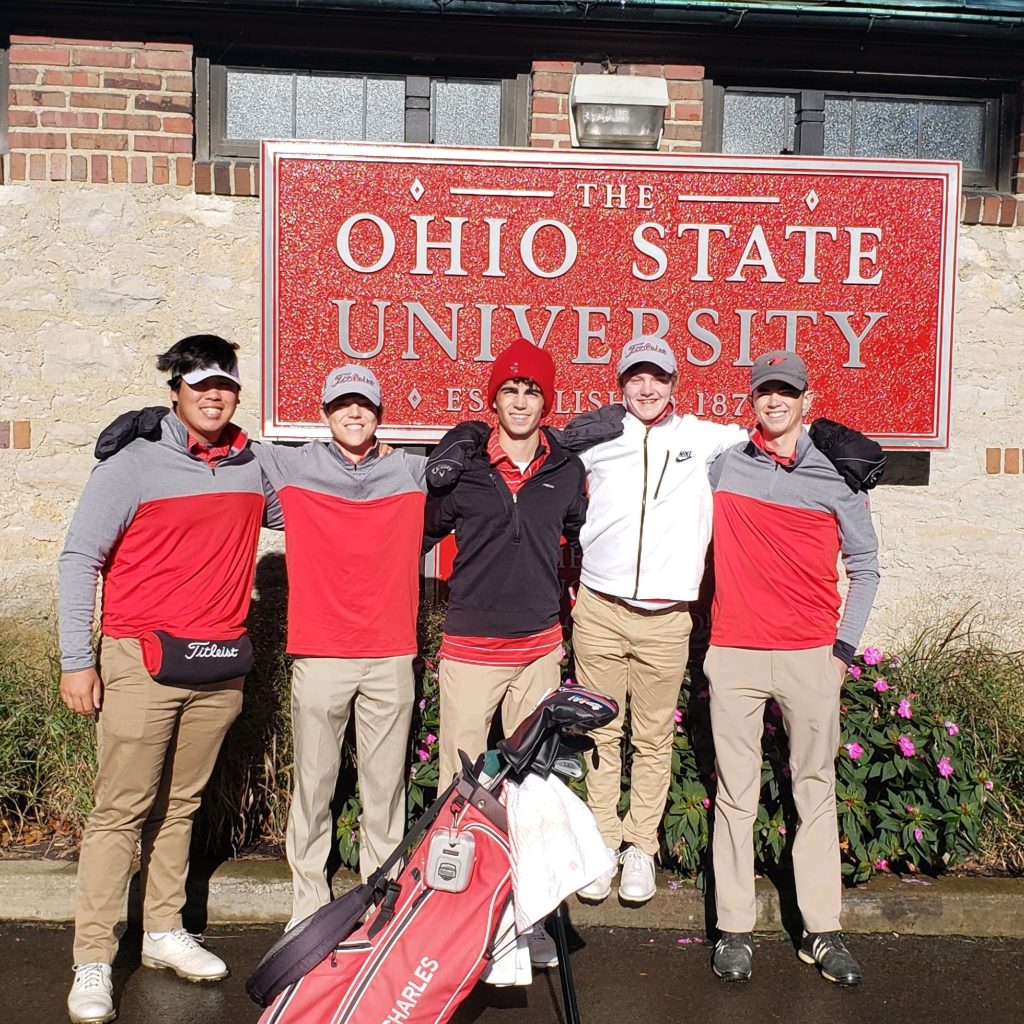 I did not have time to watch the girls championship taking place at the same time on the Gray course. They had some nice swings too.