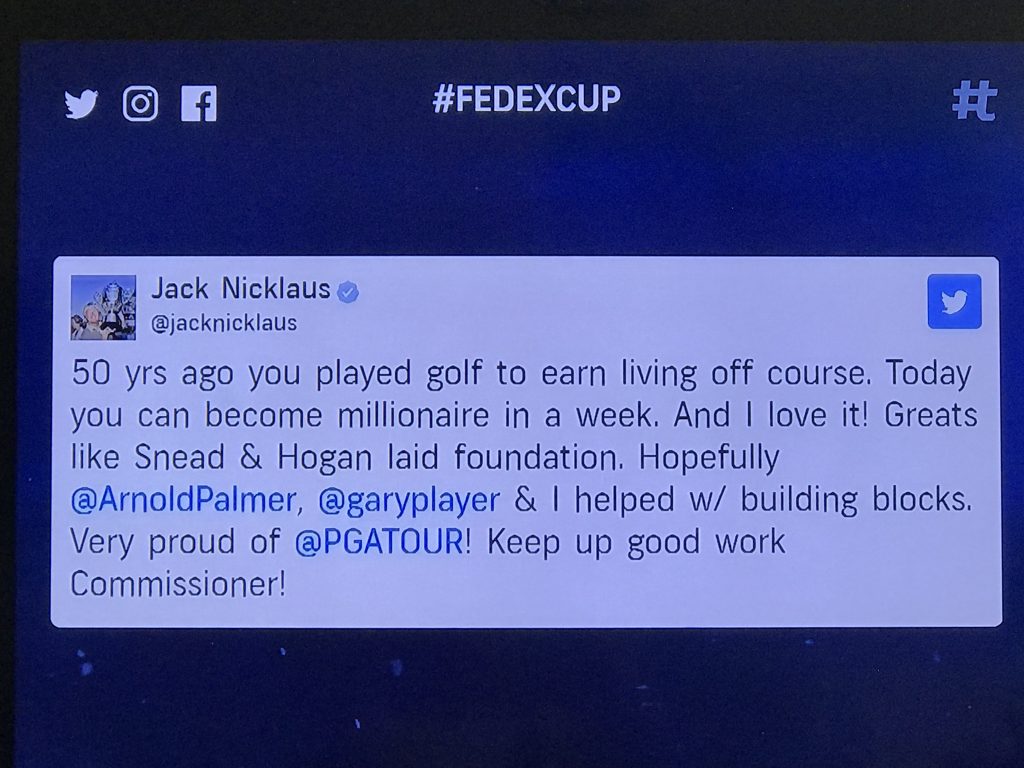 August 26, 2019- by Steven E. Greer, MD
This weekend was another success for the PGA Tour. The FedEx championship was fair and featured the best players. In other words, some random dude nobody cares about did not win. The high stakes of $15 Million for the winner and $5 Million for second place made it the richest purse in all of sports. It was actually exciting.
Fifty-years ago, Jack Nicklaus, Arnold Palmer, and Gary Player created the PGA Tour, breaking away from the PGA of America, leaving just the PGA Championship and the Ryder Cup as assets for the old PGA. Now, The Players Championship, run by the Tour, surpasses the PGA Championship, and the Tour's President's Cup is eclipsing the Ryder Cup.
I have previously written essays on how the PGA of America has lost its way, and why The Players should flip with the PGA Championship as the fourth major tournament. The time has come to put the bureaucratic FIFA-like PGA of America out of its misery.
The philosopher Eminem wrote, "You don't know me, you're too old, let it go its over, Nobody listens to Techno" It is a metaphor for the PGA and young golf fans today.