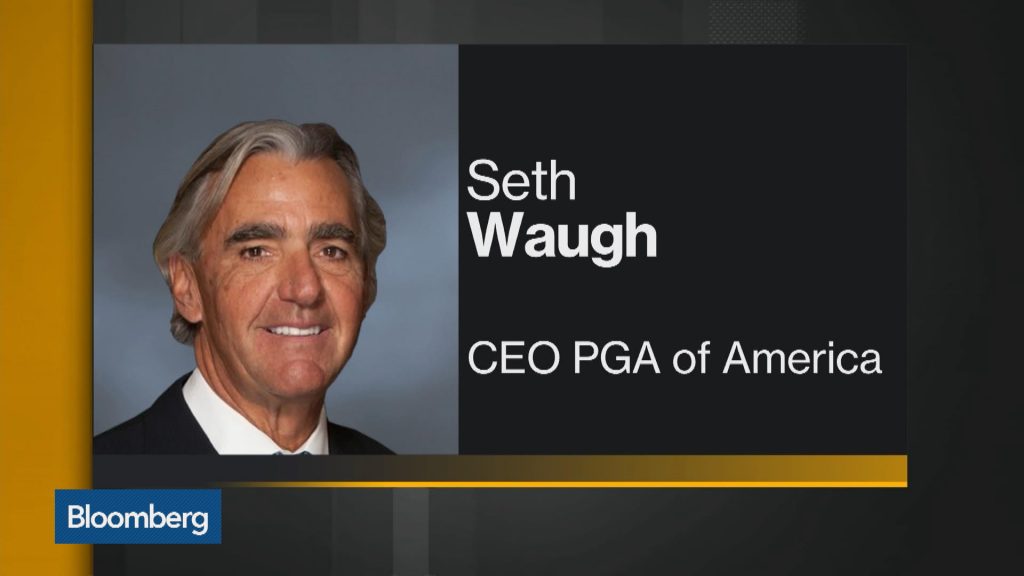 May 22, 2023- by Steven E. Greer
Brooks Koepka won his this PGA Championship title yesterday. I was wondering how my favorite golf bureaucrat, Seth Waugh, would handle it. The New York Post showed how ole Sethy did not shake Brooks' hand.
There is a long back story behind this.
I am a fan of Brooks Koepka because his coach was also my coach. Also, I support LIV Golf since it was created as a result of the PGA Tour becoming woke with WEF-mandated COVID vaccine mandates and other fascist moves. Greg Norman and other players said enough was enough and just started their own league. This was a threat to the WEF and globalists who had successfully made all other major sports comply to their tyranny.
The CEO of the PGA, Seth Waugh, got the job after leaving the CEO job at Deutsche Bank. Therefore, to have LIV golfer Brooks Koepka win the PGA championship was a big thumb in the eye to the PGA of America, which is a WEF complicit organization.
I have been trying to expose Seth Waugh for several years. I used to live on the PGA of America golf course in Port St. Lucie. A business partner and I tried to buy a 38-acre golf practice facility that the PGA let grow up in the weeds. The entire mission of the PGA of America is to promote the game of golf and this was a very rare and valuable practice facility. It would have been embarrassing to admit that the PGA was shuttering it, so they wasted our time pretending to be willing to sell it to us. In reality, they wanted to turn into a parking lot or office complex, which they eventual did. They wasted my time.
Seth Waugh also moved the PGA headquarters from Florida to Texas for financial reasons, not because the move was needed or best for golf. The new Texas PGA HQ is nothing but a leased building controlled by a hotel chain.
Seth Waugh was the Deutsche Bank CEO doing business with Jeffrey Epstein until very recently. Long after Jeffrey Epstein was a convicted pedophile, Waugh was still his banker.
Seth Waugh is as globalist as it gets and member of the WEF. His Euro-trash hair and clothing style say it all. He looks like a guy who would enjoy an Epstein house party or two.
I have written stories about all of this. With that in mind, it was delightful to see Seth humiliated by Brooks Koepka.
Update August 15, 2023-
A PGA professional sent me this:
So, my phone started ringing this morning and I've had a few phone calls and text from PGA Pros and even a national golf writer because PGA of America HQ just gave the hatchet to 22 headquarters staff and let them go because there's a $6 million budget deficit. That is such a freaking joke. It's ridiculous. They spent 35 million and a lot more on that new headquarters and it's like a ghost town because nobody's in there. They had all these people pick up their families and move from Florida to Texas and within a year they let them all go. We can add this to the Seth Waugh expose and for a so-called financial guy he's doing a piss poor job if all of a sudden they're 6 million in the hole.