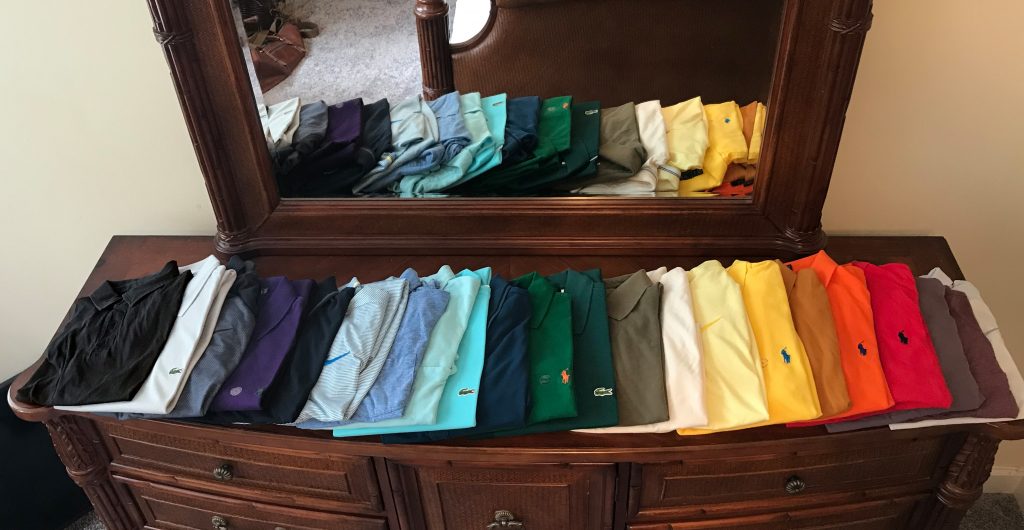 December 31, 2019- by Steven E. Greer
The synthetic fiber golf shirts by Bonobos and Under Armour were too hot and stifling for me. Nike fibers are better, but they had too limited of a color supply. So, I am going back to good ole cotton polos.
I went retro with Ralph Lauren. I have some old-school Lacoste alligator shirts coming too.
By the way, for this photo, I arranged them by the order of the visual spectrum (I had to teach myself how to fold a shirt). I think it is a cool way to arrange shirts.