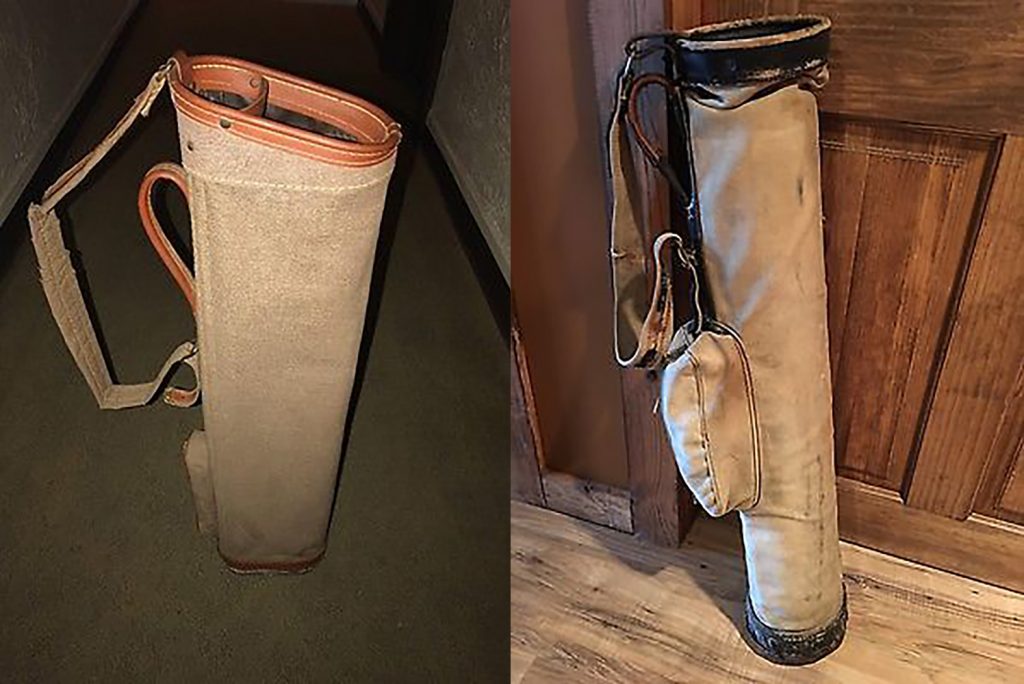 January 5, 2019- by Steven E. Greer, MD
I bought a new Titleist bag about eight months ago. I had my name embroidered on it and everything. But after using it, I was disappointing.
The Titleist bag was too large in diameter to fit properly in push carts. The arrangement of club dividers made it impossible to have a sequential, logical arrangement of the clubs. It was too heavy. And most concerning, a round metal clip meant to allow other towels and range finders, etc. to clip on had a serious flaw. The one-way clip can become dislodged by the bag straps allowing the items to fall off. On two occasions last year, some honorable people returned my laser range finder that had fallen off.
I started to question the entire paradigm of the modern golf bag. Why do they need to be so big and complicated? Do we really need to have 15-pouches?
I thought back to the golf bag my father had that I loved as a toddler. I was mesmerized by it. Some of my first words, literally, were "golf ball" because I played with the bag.
I then had the idea to make a retro early-20th-Century style of no-nonsense small bag. It could be either a small round bag with just one pocket, or a flat rectangular bag with two rows of club dividers.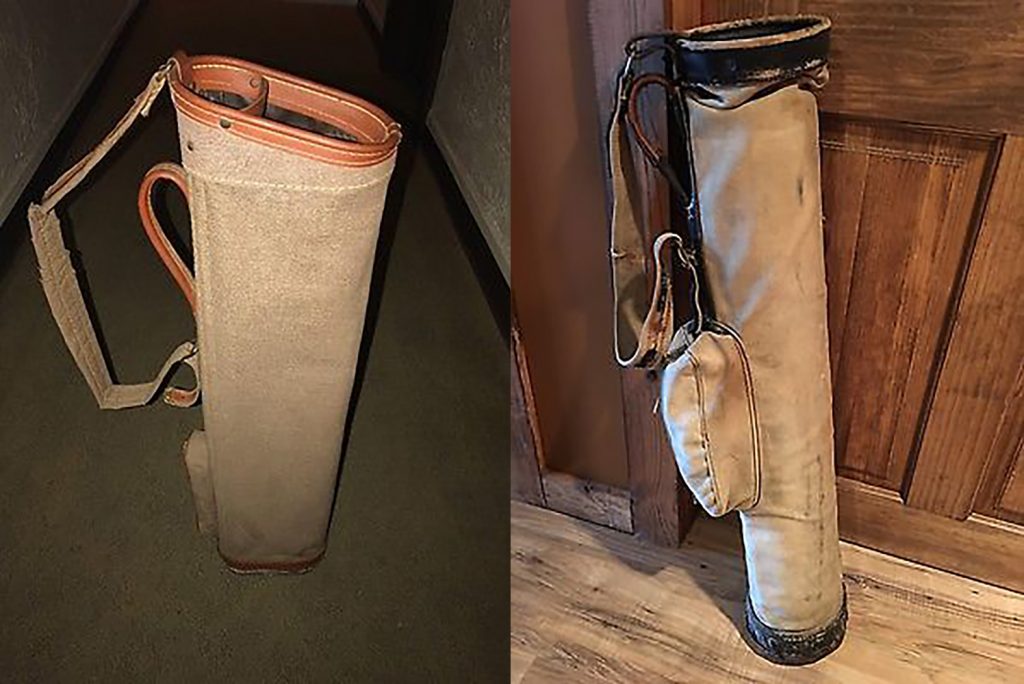 I spoke to senior executives in the Titleist divisions of Acushnet and they had no interest in my idea of making smaller, less complicated, lighter bags. They also cared little about my complaints with my own Titleist bag design and the fact that the zippers are falling apart already. There seems to be little profit in selling gear.
So, I gave up on the idea. But today, playing in 40-degree weather, I was pleased to see that I am not alone. Small golf companies are making luxury vintage bags that have this retro Alister-MacKenzie-Bobby-Jones look of the Roaring 20's when all of the best courses were created.
I played a round with a man who had a new bag made by Stitch. It costs $328. I bought one and returned it. This is not a good bag. the pockets are too small and the company fights you if you want to send the bag back.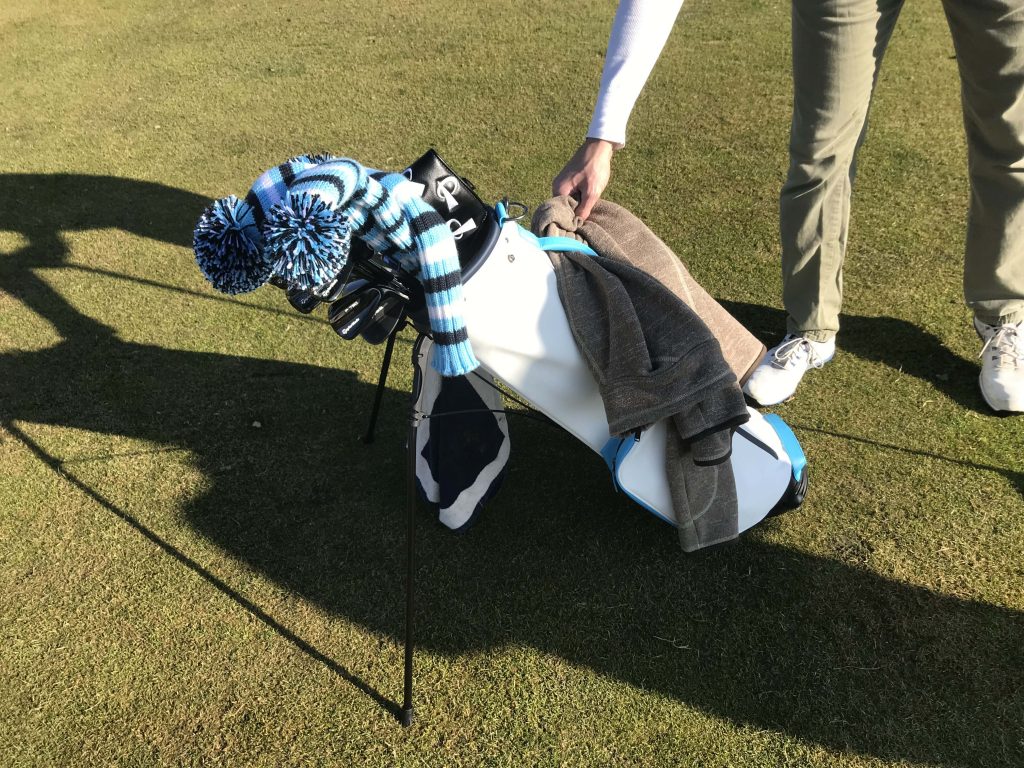 Belding in California also sells some for $330.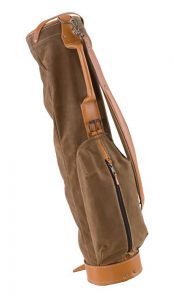 Steurer & Jacoby sells all-leather bags for $1,500.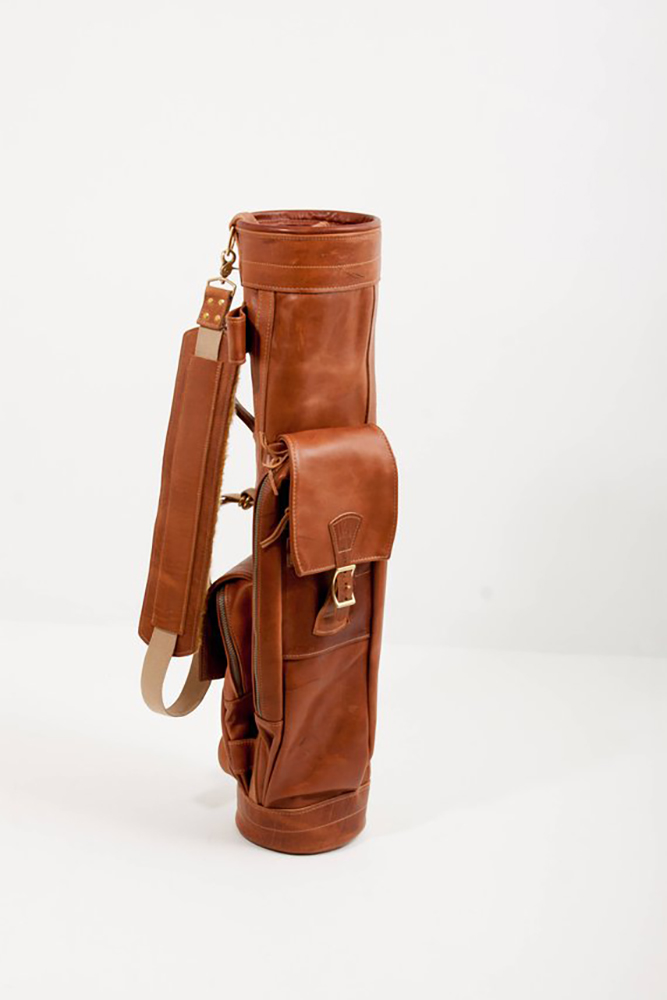 Tourbon sells a nice-looking bag for only $100.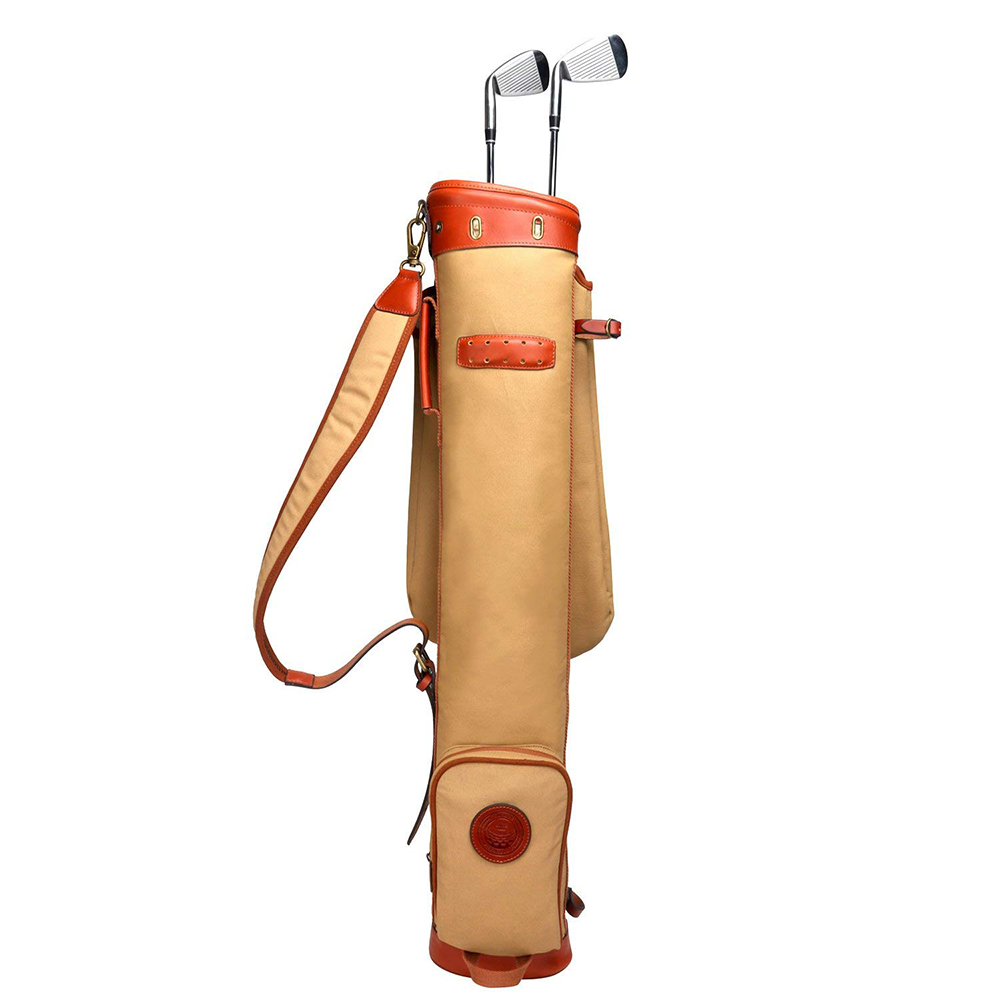 Neiman Marcus sells The MacKenzie Golf Bag Co. bags for an unspecified price.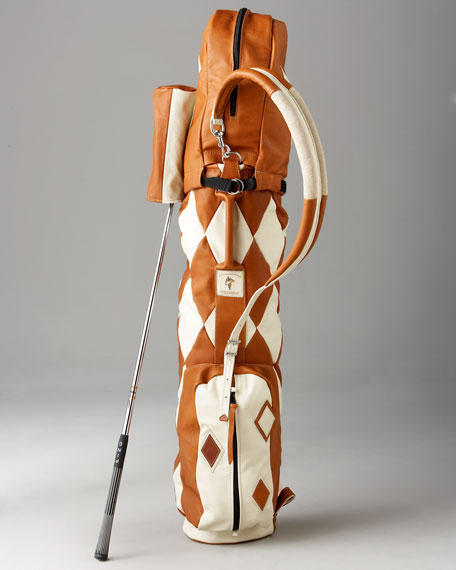 This vintage bag trend could take off. Give us your thoughts.