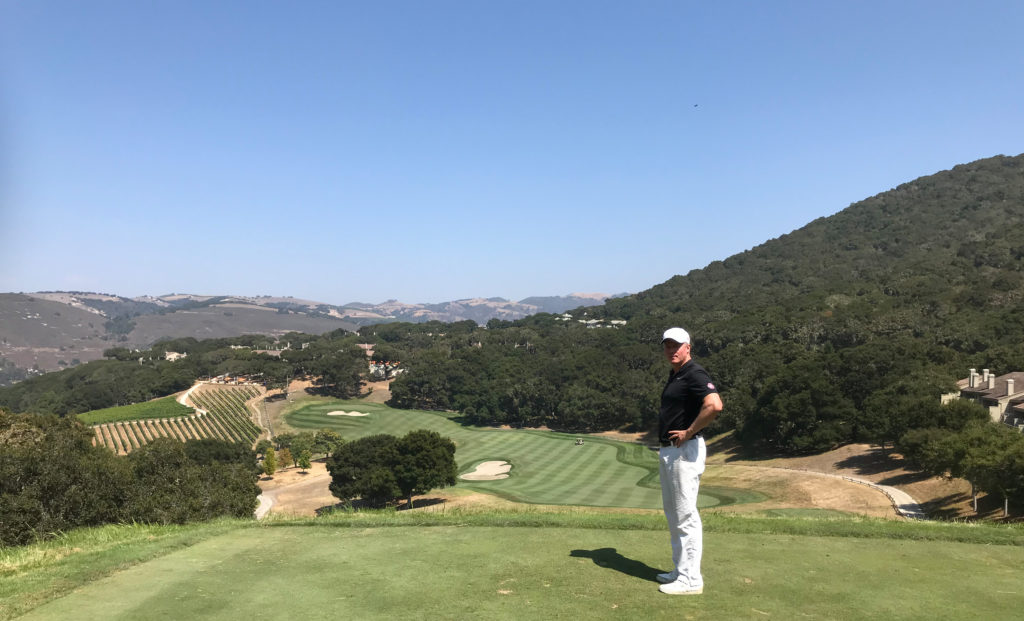 August 16, 2018- by Steven E. Greer, MD
This is my second trip in 2018 to Carmel Valley Ranch, which is about 10-miles east of Monterey, up in the wine country hills. I am still awed by the views.
This Pete Dye designed course uses the large mountain on the property for the back nine. The 10th hole is an uphill Par-5. After that, one takes a long cart ride up to the 11th tee, seen here. It has to be hundreds of feet in elevation drop.
The view messed me up, actually, and I topped my drive over the cliff. I got a 9. The next hole I got par, then two birdies in a row after that.
I went to Carmel after a few days on poa annua greens at Pacific Grove. Those were wiggly and shaking my confidence. By "wiggly", I mean the grass will make the ball go left and right a few times as the different angles of grass blade catch the ball.
However, the Carmel greens are smooth and roll true. My first birdie was a nice 20-footer, downhill breaking left. It went into the cup on its last revolution of roll left.
Perhaps at my request last February, they have cut the long fescue grass on some of the holes so that people do not lose balls and slow up play. There is nothing more unfair in golf than losing a ball simply because the grass is too long.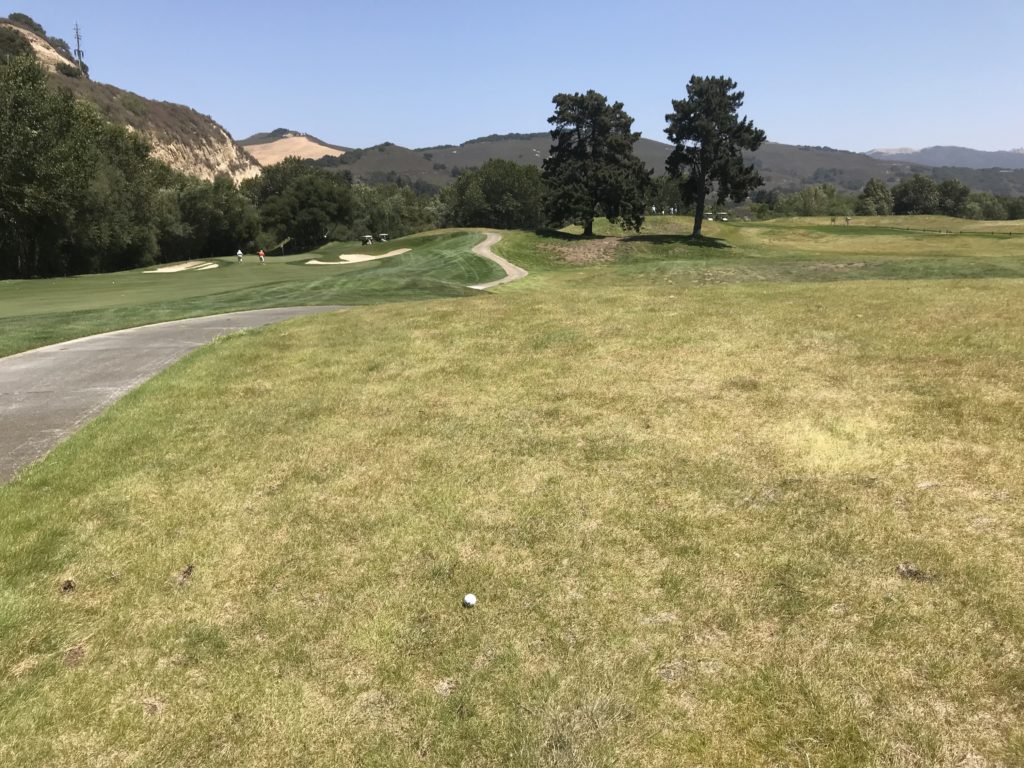 The hospitality at the Carmel golf shop is above average. The clubhouse food is also above average and affordable. The entire platter seen here was $20.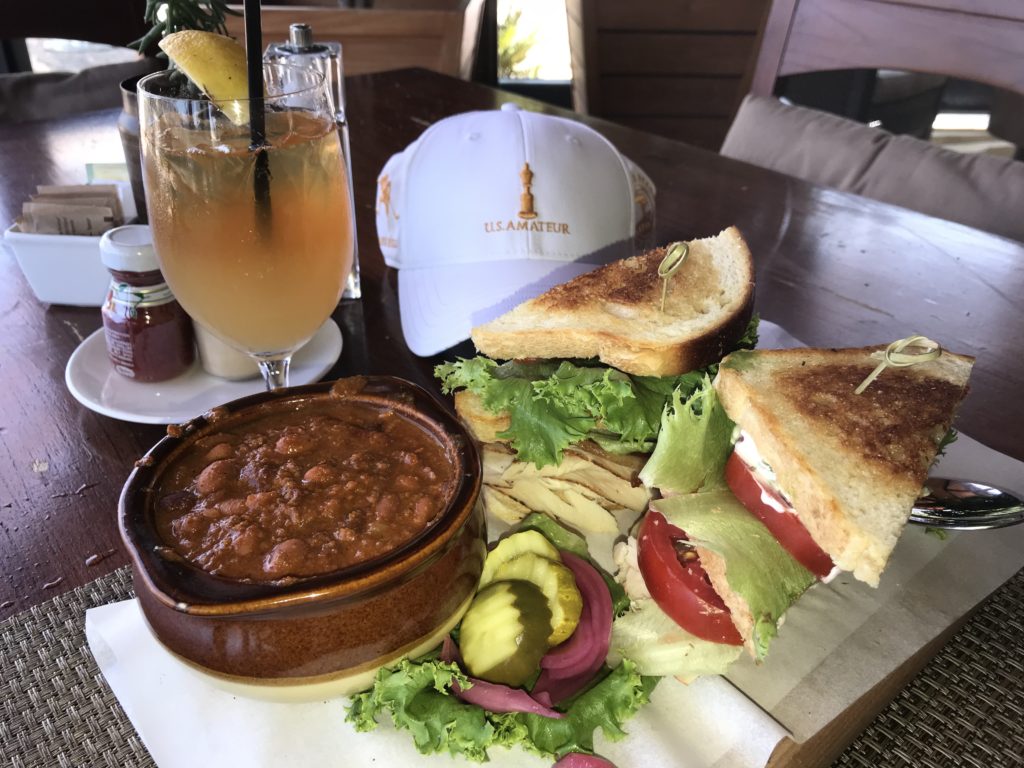 A round of golf with a cart is only $100. They allow you to hit unlimited balls from the range.
I have never stayed at the resort, but friends who have say good things. One of them was married nearby at a ranch.
If you are in Monterey, I highly recommend Carmel Valley Ranch.