Update September 23, 2019- Sebastián Muñoz (Colombia) won this week, defeating Sungjae Im (South Korea) in a playoff. His friend, Carlos Ortiz (Mexico) came in third. Last week, Joaquín Niemann (Chile won).
August 19, 2018- by Steven E. Greer, MD
I recently returned from Monterey where I watched early rounds of the U.S. Amateur Championship at Spyglass then Pebble Beach. I was following two of the three Ohio State University players in the field, Caleb Ramirez and Will Grimmer (Grimmer had recently made it to Sunday in the U.S. Open at Shinnecock Hills). Both played very well in the stroke-play qualifiers.
I watched the first round of match-play at Pebble Beach. Coincidentally, those OSU opponents went on to play in the semi-finals and finals.
Devon Bling from UCLA easily beat Caleb Ramirez. Isaiah Salinda from Stanford easily defeated Will Grimmer. However, Grimmer and Ramirez were not playing poorly. Bling and Salinda had the best swings that I had seen in a long time, and I have attended several PGA events over the last 24-months.
In contrast to many of the PGA pros at the Memorial Tournament, for example, the swings of Bling and Salinda were picture-perfect with no idiosyncratic hitches in the backswing. The irons they hit were deadly accurate, often landing within three-feet of the pins. They simply outplayed the OSU golfers.
The USGA amateur events are great for spectators. The crowds are small and there are no ropes. One can walk the fairways and see the course like the players see it. I even posed under the iconic 18th fairway tree on Pebble Beach and took a selfie.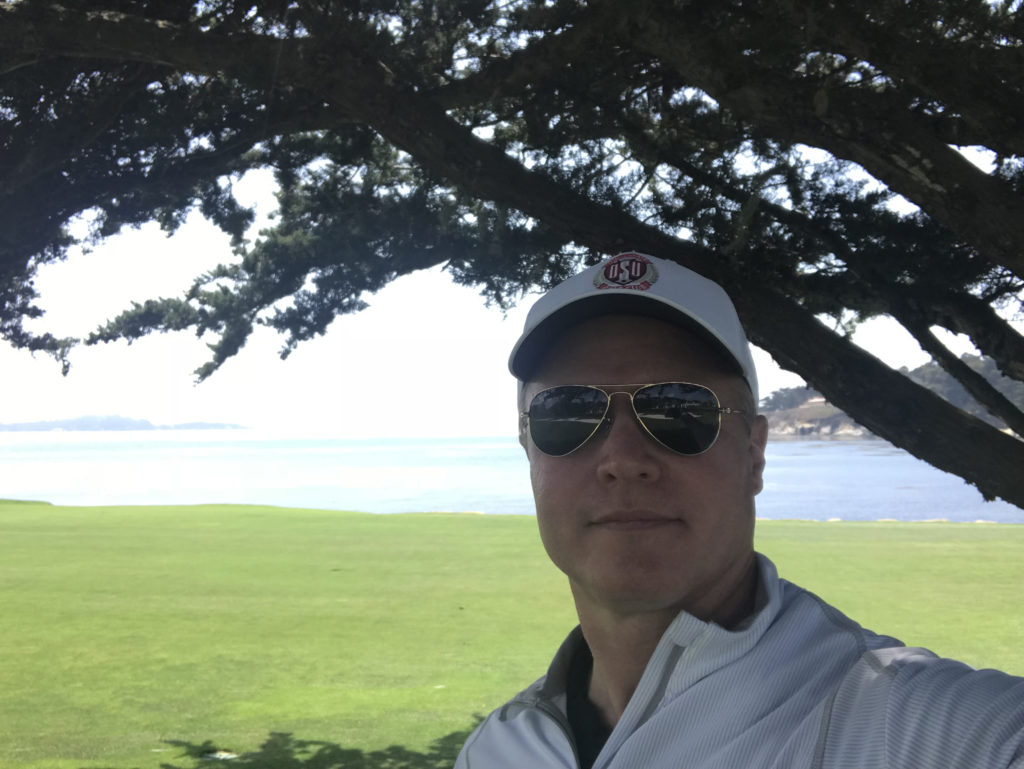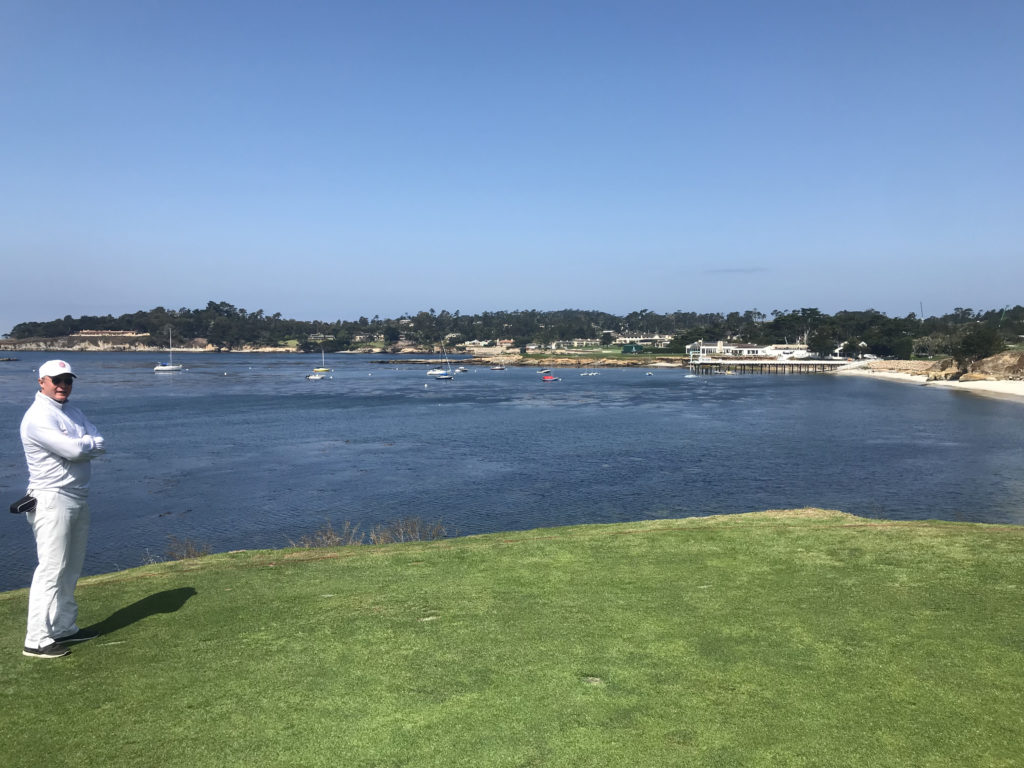 Jack Nicklaus was in the gallery following his son, Gary. I missed that but spoke to a USGA official later with whom I was golfing. He said that he had plenty of interaction and discussion with Jack and Barbara (I wish I were there. I would have told Jack that the first time I met him was in 1984, early in the morning on the Muirfield range, getting a lesson from Jack Grout as he and his son Gary drove up on a cart).
I also had lengthy discussions with the parents of Devon Bling, Caleb Ramirez, and Will Grimmer. As an alumnus trying to help improve the Ohio State golf program, I wanted to know how these great players started their golf careers and why they chose their colleges.
I noticed a very important pattern. Three of the four players I was following have at least one Hispanic or Asian parent. They come from hardworking middle class families, as opposed to wealthy country club families, and they were all from California.
Devon Bling went on to the finals of the U.S. Amateur. This confirms my impression of him based on the first round of match-play. When he chipped in on the Par-3 12th hole to defeat Caleb Ramirez, after hitting laser iron after laser iron before that, I knew he was as good as any professional.
In a few years, I predict that several of the Top-10 players in the world will have this new face of golf, which is Hispanic, Spanish, or South American. We already see it in Jon Rahm, Xander Schauffele, Jhonattan Vegas, and Joaquin Nieman.
College programs, such as Ohio State, should start recruiting out in the Southern California desert and South America. Diversify or perish.