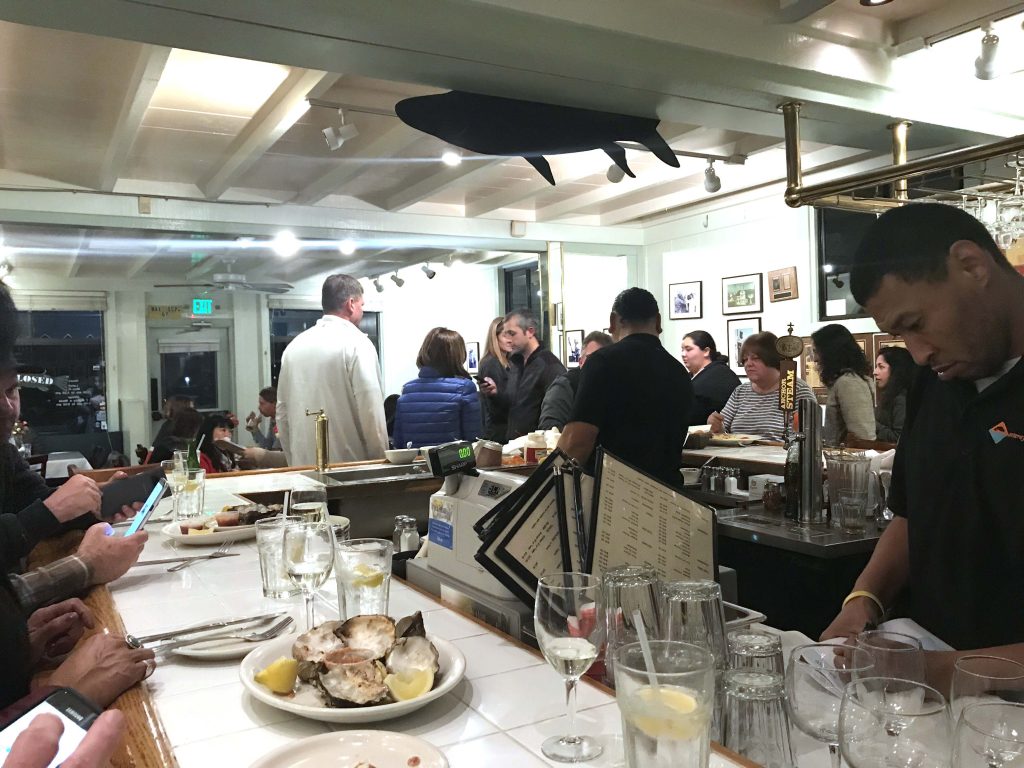 February 13, 2018- by Steven E. Greer
I am proud of myself. I can find good restaurants in new towns pretty well. I am on the Monterrey Peninsula and the food here is pretty bad, for the most part. California restaurants, on average, are far inferior to New York.
After eating some pretty atrocious meals in Carmel-by-the-Sea, I got a car and had more freedom to try other areas. Yelp and Trip Advisor are useless for restaurant guides. So, I had to look harder.
I first walked into a Mexican place right on the water. I spotted right away that it was lacking any sort of management and walked out.
I then looked for a good fish place, since I was on Cannery Row and near Fisherman's Wharf. I ran across a place that was right by the fishing boats and was packed, called Monterey Fish House. The menu seemed right so I ordered.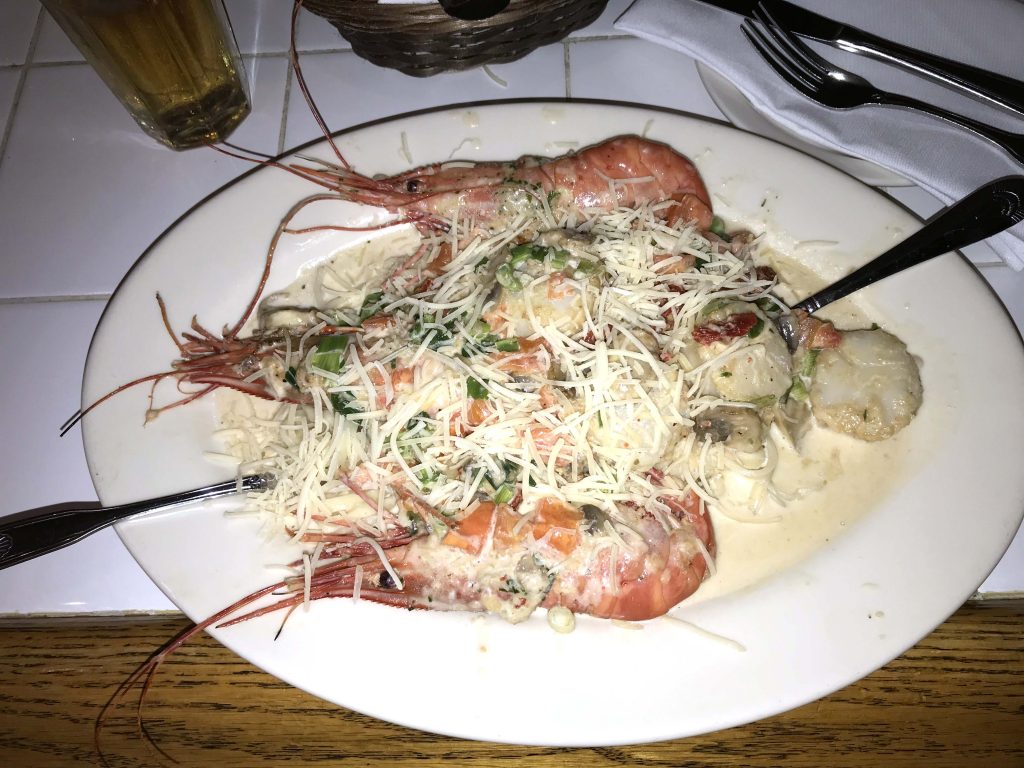 The catch of the day, literally, was langostino. I ordered that with pasta. They had only three of these mini-lobsters left, so they added on some huge scallops.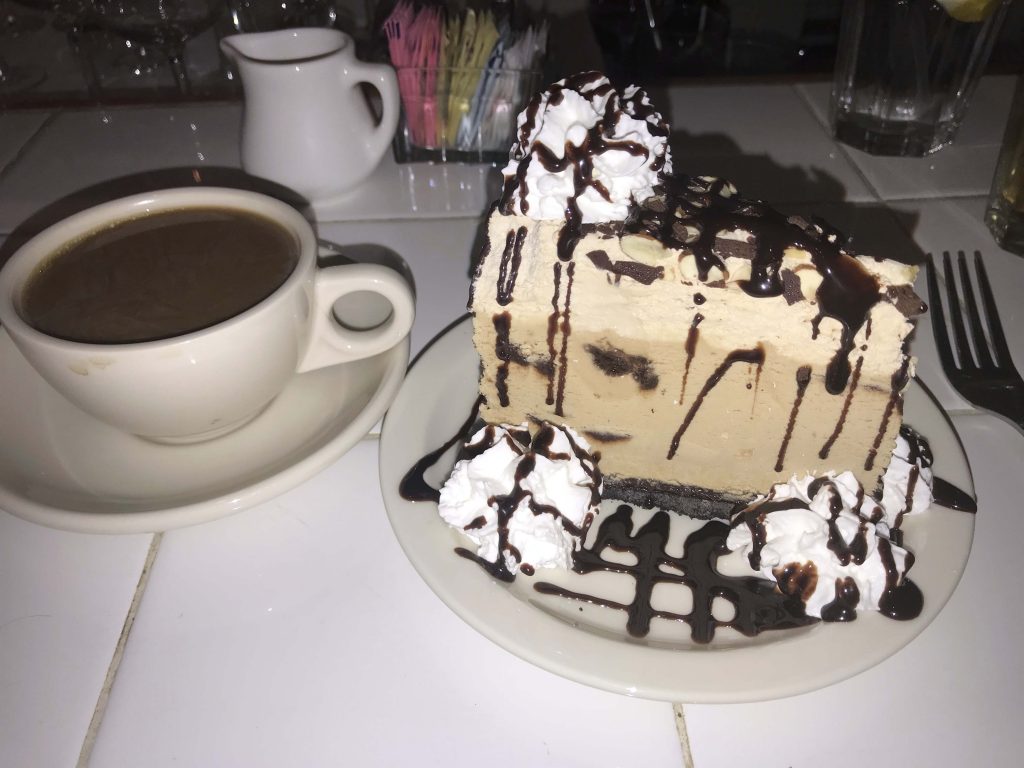 The mud pie ice cream cake, made by a nearby Layers Cake, was outstanding.
Standing next to me at the bar was Bill Murray, in for the Pebble Beach Pro Am. I don't bother celebrities, so I did not take a photo.