November 26, 2019- by Steven E. Greer
Maxwell Moldovan was the AJGA best golfer of the year award last night as Nicklaus handed out the award. The event is taking place at my new South Home Course, so to speak, PGA National.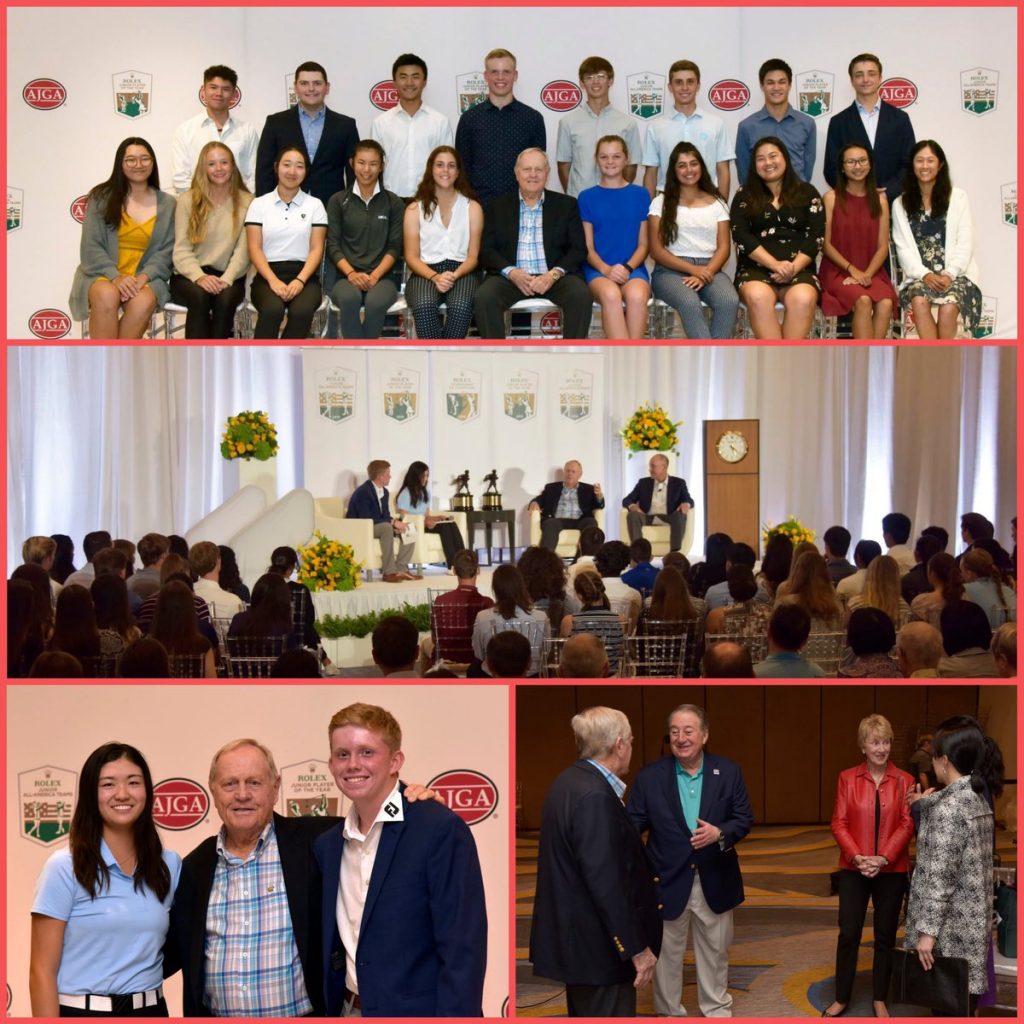 Maxwell chose OSU for his college career (That is Ohio State. Oklahoma State is NOT "OSU", people. Stop calling them OSU). This is a good sign that OSU is recruiting finally. Their current class has the 2018 Ohio State champ, Jackson Chandler, and many other greats.
Strange- Maxwell was tied for first at the 2018 Ohio High School Championship in which I attended and I do not recall seeing him. I think I saw him and disregarded him for some reason. Good thing I am not a coach. I think I was standing from the front view on #13 and I thought his swing was too sloppy.
But I made this video. He has a great right elbow and full body turn. He is more freakish than Joaquín Niemann.
However, Maxwell's short game is what separates him and made him the AJGA winner. Watch this video below: